Fri, 7 March 2014
DHS Advances Efforts to Prevent Sexual Abuse of Those Held in Immigration Detention
The Department of Homeland Security says it has finalized its Prison Rape Elimination Act Standards for immigration detention facilities. The regulations establish a zero tolerance policy for any sexual abuse of immigration detainees. They also require mandatory training for all staff and at least one outside audit for compliance at every facility every three years. We speak with Amy Fettig, senior staff counsel at the ACLU's National Prison Project.
Comments[0]
---
Fri, 7 March 2014
LeftVoices has been growing steadily since we went live in August 2013. In that time 95,000 visitors from 73 countries have come to this website and we're now averaging 2,100 pageviews per day. We have just passed 3,200 Facebook likes and our other outlets including Libsyn, iTunes and YouTube have topped 9,000 downloads.
LeftVoices brings you news podcasts covering information from a progressive perspective, tapping into sources that are often ignored by mainstream media. You get high-quality, insightful reporting and analysis grounded in more than twenty years of experience in journalism.
You can make a one time gift or become a sustaining contributor. If 150 people commit to donating $20 a month, that will cover all the costs associated with keeping a journalist reporting full-time on a functioning, resilient Web site. It's a gift of $5 a week--less than the cost of one designer coffee or decent beer. And you can cancel at any time. (Donations to LeftVoices are not tax-deductible at this time. We are considering incorporating as a 501c3 not-for-profit, but that is an expensive and time consuming process. We will keep everyone up-to-date on our status.)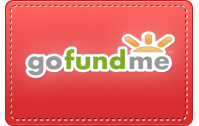 Category:
general
-- posted at: 1:04 PM
---
Thu, 6 March 2014
Three Years After the Tsumani Hit Fukushima the Disaster Continues
image credit: Forbes.com
Tuesday, March 11th is the third anniversary of the earthquake and tsunami that devastated Tokyo Electric Power Corporation's Fukushima Daiichi nuclear complex. Three hundred thousand people were evacuated from the surrounding areas as three of Fukushima's six reactors melted down. Millions of gallons of contaminated water is being stored in fragile steel tanks on site, highly radioactive ground water beneath the site is pouring into the Pacific Ocean every day and tons of spend nuclear fuel is in danger of igniting in fires that would be virtually impossible to put out. We speak with Kevin Kamps, Radioactive Waste Specialist at Beyond Nuclear.
---
Wed, 5 March 2014
The CIA is Accused of Spying on Senate Intelligence Committee Computers
The CIA's Inspector General's Office has reportedly asked the Justice Department to investigate allegations of malfeasance at the spy agency. McClatchyDC says the probe is in connection with a Senate Intelligence Committee report on the CIA's secret detention and interrogation program. The New York Times says Democratic Senator Mark Udall of Colorado sent a letter to President Obama on Tuesday saying in part, "As you are aware the CIA has recently taken unprecedented action against the committee in relation to the internal CIA review". We speak with Christopher Anders, senior legislative counsel with the American Civil Liberties Union.
---
Mon, 3 March 2014
Crisis in the Ukraine - Popular Uprising or an Orchestrated Coup d'Etat?
image credit: AFP
Russian forces have virtually occupied the Crimean peninsula without firing a shot and pro-Russian demonstrators have taken over the regional government building in the city of Donetsk in eastern Ukraine. In the US Russia is being condemned by all sides. Secretary of State John Kerry, who voted for the invasion of Iraq, accused Russian President Vladmir Putin of "invading another country on a completely trumped-up pretext" calling it "an incredible act of aggression". Meanwhile Republican Senator Lindsey Graham of South Carolina has called the Obama administration "weak and indecisive" and urged the president to do more than deliver "empty threats" to "thugs and dictators". But Francis Boyle, professor of law at the University of Illinois College of Law says a leaked recording, allegedly of a conversation between Assistant Secretary of State Victoria Nuland and Geoffrey Pyatt, the US ambassador to Ukraine, tells part of the story that's been missing.
---
Fri, 28 February 2014
Another American Citizen is being Targeted for Death by Drone
Unnamed White House sources say Abdullah al-Shami, a US citizen allegedly living in northwest Pakistan, is a candidate for a targeted killing by drone strike. They say he appears to be one of Al Qaeda's top planners for operations outside Pakistan, and there is evidence that he is involved in the manufacture and distribution of improvised explosive devices, or IEDs.
If the threat is carried out he would be the fifth US citizen to die in a targeted killing. The Obama administration's claim that it has the legal authority to kill US citizens, without charges or trial, has caused alarm among civil liberties advocates. In fact the entire targeting killing program is based on still secret and highly questionable legal analysis. We speak with Pardiss Kebriaei, senior attorney at the Center for Constitutional Rights.
---
Fri, 28 February 2014
A French Judge May Subpoena a US General in a Torture Investigation
Former Guantanamo detainees are urging a French judge to subpoena a former commander of the US detention facility to explain his role in their torture. Major General Geoffrey Miller, now retired, ran the prison in 2002 and 2003. In support of the subpoena the New York-based Center for Constitutional Rights and the Berlin-based European Center for Constitutional and Human Rights have submitted a joint expert opinion on Miller's criminal responsibility for detainee treatment while he was commander. We speak with Katherine Gallagher, a senior staff attorney at CCR and co-author of that report.
---
Thu, 27 February 2014
A Former Guantanamo Detainee Has Been Arrested in Britain
Moazzam Begg along with three others was arrested Tuesday by British Police on suspicion of terrorism offenses. No official charges had been announced though there are reports that he is suspected of having waged jihad in Syria. Moazzam Begg was born and raised in Birmingham, England. In 2002 he was seized from a family home in Pakistan, labeled an "enemy combatant" and held for three years, much of it in solitary confinement, in Kandahar, Bagram and Guantanamo. Since his release in 2005 he has written, traveled and lectured extensively, advocating that those responsible for torture and rendition be held accountable for their actions. His arrest has raised concerns among human rights advocates. We speak with investigative journalist Andy Worthington who has been reporting on Guantanamo for eight years.
---
Wed, 26 February 2014
Exposing the Truth Behind Keystone XL Pipeline Claims
image credit: PipeLIESExposed.org
March 7th is the end of the public comment period on the State Department'sFinal Supplemental Environmental Impact Statement for the Keystone XL Pipeline. With the final decision looming on the horizon, the Center for Media and Democracy has released a short film and a series of investigative reports examining the claims supporters of the Keystone XL pipeline have made. We speak with David Saldana, an attorney and the writer, director and producer of the film "Keystone PipeLIES Exposed".
---
Tue, 25 February 2014
The New Cointelpro: Records Confirm the Army Spies on Political Activists
image credit: Portland Indymedia
Recently obtained public records confirm the existence of an Army-led, multi-agency spy network that targeted activists as domestic terrorists, gathered information on nonviolent antiwar protesters, disseminated it to the FBI and police departments in multiple states, and in some cases used it to disrupt planned protests by preemptively and falsely arresting activists. The lawsuit, called Panagacos v Towery, was filed in 2010 on behalf of seven members of a group called Port Militarization Resistance, or PMR, and is scheduled to go to trial in June. We speak with National Lawyers Guild attorney Larry Hildes.
---